​What Do You Really Need…
A business plan WRITER… Or a true business plan STRATEGIST?
What sets business plan consultants apart from mere business plan writers?
A Business Plan Writer…A business plan writer expects you to have all the answers.
They will ask you a series of questions and type your answers into some off-the-shelf business plan software.
This is how most business plan companies work – and this is how they keep their fees so low.
Hey, if you know how to type and you already know all the answers, you might as well buy a copy of Business Plan Pro and write it yourself.
A Business Plan Strategic Consultant
…A business plan consultant is somebody who will help you refine your ideas and strategies, and mold them into a viable business.
We challenge your assumptions, fill gaps in your thinking, do lots of independent research and analysis and help formulate business models, tactics, and strategies.
We help crystalize your long-term competitive differentiation, identify target markets, and plan for business scalability.
And then we help you express it in a compelling package – whether it's a business plan, pitch deck, PPM (working with your attorney), financial model, elevator pitch, or executive summary – that is most appropriate for your specific situation and target audience.
Tailoring Your Business Plan to a Specific Purpose
A business plan is not a one-size-fits-all document: it should achieve a specific purpose. We have experience in preparing business plans for:
Family & Friends Seed Funding: You are pitching to people who already know and trust you, so you need a simple document that explains your business concept and explains the risks (namely, that your investors can lose their investment). A short, simple business plan or pitch deck is often sufficient in this case.
Angel Investor and Venture Capital Funding: You are pitching to wealthier, more sophisticated investors – either individuals, groups, or funds. They don't know you, and there are many other entrepreneurs competing for their investment dollars. Your pitch deck and/or executive summary is often the first thing they look at. While they may not request a business plan until getting into due diligence, every detail of your business plan should be committed to memory whenever you have a conversation with these investors.
Bank Funding: You are seeking a loan – typically one guaranteed by the SBA – from a local bank to finance asset purchases for a brick-and-mortar business. Most banks will ask for a basic business plan and financial forecast if you haven't been in business for at least a few years.
Landlords: Many commercial landlords want to see a business plan so that they can see how a new tenant in a retail location plans to become a success. They don't want to invest in a lot of tenant improvements, only to have the space vacant again in a year or two.
Franchisee Business Plan: Many franchisors require prospective franchisees to submit a business plan to prove that they understand the business concept and the local market.
Immigration Visa Business Plans: The U.S. Citizenship and Immigration Services (USCIS) department requires a business plan from applicants for the E-2 Treaty Investor Visa, the EB-5 Immigrant Investor Program Visa, the L-1 Intracompany Transferee Visa, the B-1 Business Visitor Visa, and the E-1 Treaty Trader Visa. In addition to the content found in a traditional plan, the business plan must explain how the applicant intends to fulfill the requirements of the relevant visa program.
Partnership Business Plan: When an early-stage venture seeks a partnership with a more established business, it will need to produce a business plan or partnership proposal explaining how the relationship will work: the objectives, the opportunity, the roles and responsibilities of the parties, the implementation plan, potential risks and rewards, and a general argument for why the more established company is better off partnering with you than not.
Enterprise Level Plans: Large, established firms often develop business plans as they consider new initiatives.
​
Powered by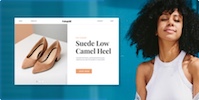 Create your own unique website with customizable templates.